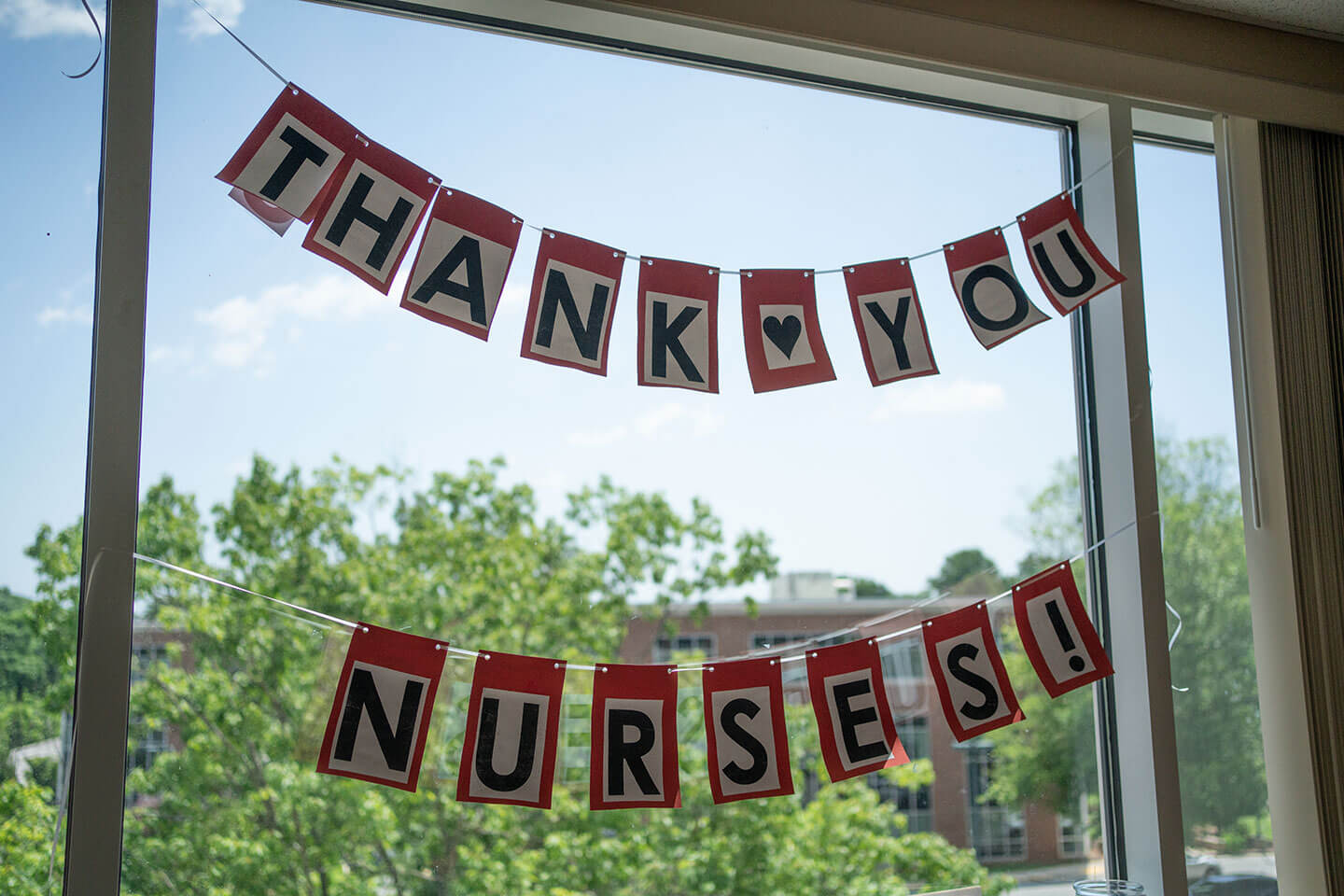 We want to help bring care and comfort to your hospice and palliative patients. Start the referral process:
HOSPICE INTAKE:
• Phone: 434-817-6955
• Fax: 434-293-6405
PALLIATIVE INTAKE:
• Phone: 434-423-0707
• Fax: 434-260-8391
---
Why choose Hospice of the Piedmont?
LONGEVITY AND EXPERIENCE.
We've been here since 1980, longer than any other hospice organization in Central Virginia. 24/7 ACCESS. We're one of the only hospices in the region with several full-time medical directors and a dedicated team for outside of office hours.
LOW READMISSION RATE.
We're proud to have one of the lowest readmission rates in the state, meaning we keep your patients from having to return to the hospital.
OPEN COMMUNICATION AND ACCOUNTABILITY.
We're partners in the care of your patients. That means we value open communication about patients' care. We manage everything patients need—medications, equipment, and care related to their primary illness. Our support can also help reduce call volume to your practice.
SPECTRUM OF CARE.
Patients have access to a spiritual counselor, social worker, chaplain, and volunteers, in addition to nurses and doctors, as part of their interdisciplinary team. Whatever patients' beliefs, our spiritual counselors will meet them where they are to address their needs.
FLEXIBILITY AND CONVENIENCE.
In addition to our inpatient contracts with UVA, Sentara Martha Jefferson Hospital, Culpeper Hospital, and Fauquier, we have two inpatient facilities of our own: Hospice House and the Center for Acute Hospice Care. We also provide care in nursing homes and assisted living facilities.
PAYMENT IS NOT A CONCERN.
We'll never turn anyone away for inability to pay. We're Medicare and Medicaid certified, so patients are covered for all needs related to their primary illness with no deductible or co-payment. Those who don't qualify for Medicare or Medicaid and don't have private insurance coverage may qualify for hospice care at a reduced rate or no cost.
PALLIATIVE MEDICINE
Our Palliative Medicine team provides comfort and improves quality of life for patients being treated for serious illnesses. A physician or nurse practitioner will make an in-person visit to help with navigating treatment options, support advance care planning, and provide referrals to community resources that will benefit quality of life. Learn more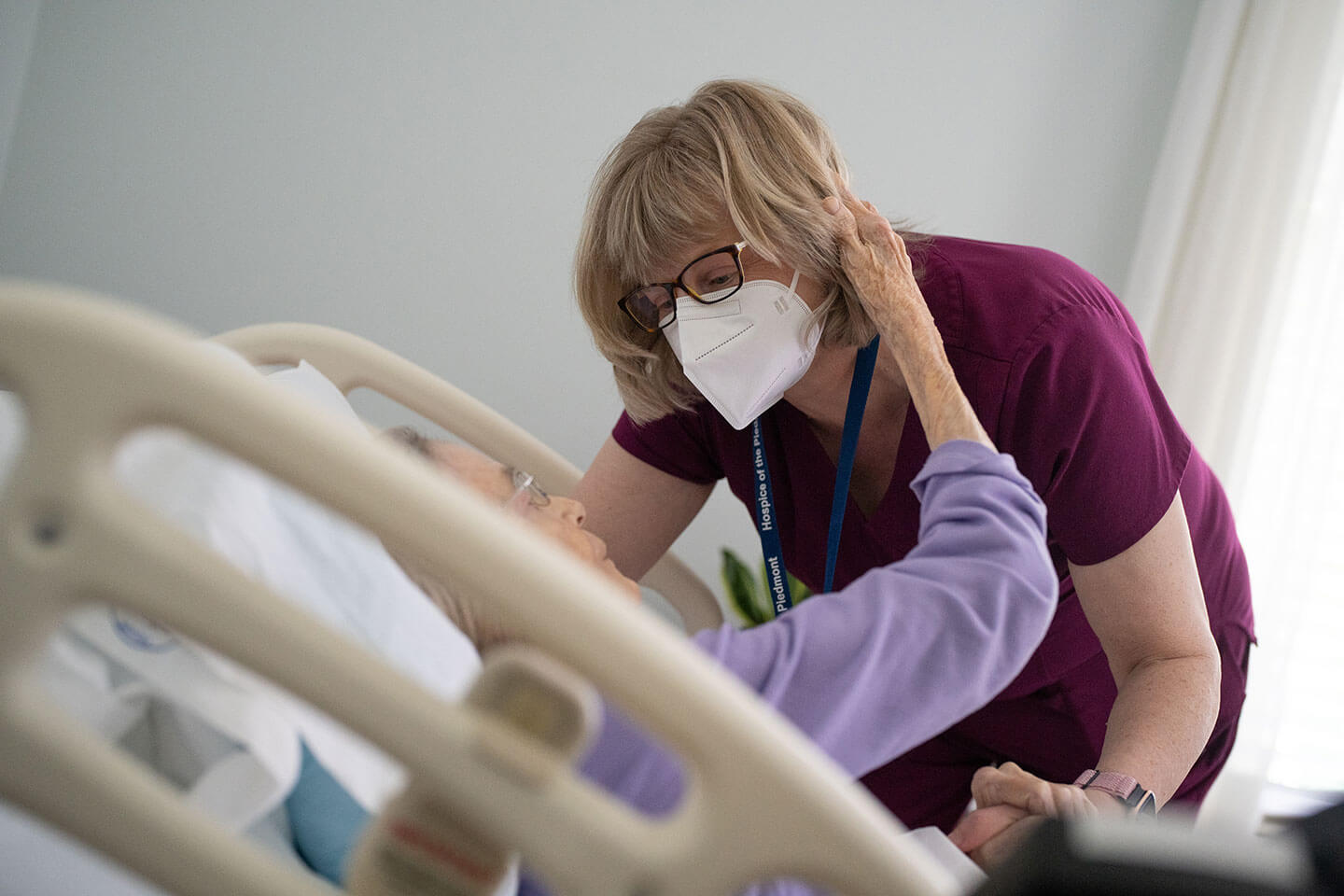 Hospice Eligibility Criteria
We provide exceptional end-of-life care for patients who:
Have a prognosis of six months or less to live
Want comfort care rather than curative care
Live in the City of Charlottesville or our 12-county service area: Albemarle, Augusta, Buckingham, Culpeper, Fauquier, Fluvanna, Greene, Louisa, Madison, Nelson, Orange, Rappahannock
Your patient can decide whether to continue using you as their attending physician or our team. Palliative Medicine is offered regardless of prognosis to anyone with a serious illness in our service area.
For more detailed information on making a hospice referral for non-cancer diagnoses, download our practitioner's guide.
Hospice of the Piedmont provides education to increase awareness and understanding of end-of-life care. We are one of the only hospice organizations in Virginia certified to provide Continuing Education credits to facility and hospital staff.

If you're a community physician, you can learn more about billing for care you provide to a hospice patient at the link below.
National Partnership for Healthcare and Hospice Innovation (NPHI)
A collaborative of 75+ not-for-profit, community-integrated, hospice and palliative care providers dedicated to ensuring patients and their families have access to care that reflects their individual goals, values and preferences.
Center to Advance Palliative Care (CAPC)
A national organization dedicated to increasing the availability of quality, equitable health care for people living with a serious illness. As the nation's leading resource in its field, CAPC provides health care professionals and organizations with the training, tools, and technical assistance necessary to effectively meet this need.
National Hospice and Palliative Care Organization (NHPCO)
The largest membership organization representing hospice and palliative care programs and professionals in the United States, NHPCO is committed to improving end-of-life care and expanding access to hospice care.
American Academy of Hospice and Palliative Medicine
Is the professional organization for physicians specializing in hospice and palliative medicine. Membership is also open to nurses and other healthcare providers who are committed to improving the quality of life of patients and families facing life-threatening or serious conditions.
Hospice and Palliative Nurses Association
Is the nation's largest and oldest professional nursing organization dedicated to promoting excellence in hospice and palliative nursing care.
National Association for Home Care and Hospice
Is the nation's largest trade association representing the interests and concerns of home care agencies, hospices, and home care aide organizations.
Senior Advisor
Helps users locate senior housing and communities all around Virginia with sorting options including distance, ratings, and different accommodations. Each listing includes user reviews and photos.
Local Coverage Determination for Hospice Determining Terminal Status
This policy describes guidelines to be used by Home Health & Hospice (HH&H) MAC in reviewing hospice claims and by hospice providers to determine eligibility of beneficiaries for hospice benefits.
Palliative Care Fast Facts and Concepts
Useful information and education about key issues in palliative care.