How will you define a good death?
There's no right or wrong answer to this question. Death—like life—is unique to each individual. We're here to give you and your family the power to decide how you'd like to live in the months before you die.
Too often, the final months of a person's life are spent in and out of hospitals, enduring expensive, painful, and frequently ineffective medical treatments. Everyone deserves the best care possible, but we believe that for many, that means relieving pain, giving comfort, and making peace. By providing these services in a person's home, families can spend this meaningful time on what really matters.
Hospice is a type of medical care that is dedicated to improving the patient's quality of life and comfort. The focus of care moves from active treatment to helping the patient and family live the best life possible.
Hospice is a service, not a place. It's available to anyone who has a serious illness and has been told they have 6 months left to live. Hospice care is rooted in the belief that the end of life deserves as much beauty and respect as the beginning. That means that individuals should have the freedom to choose the support they need—including the choice to stop receiving hospice care at any time.
Hospice care is covered by Medicare, and as a community-based nonprofit, Hospice of the Piedmont will never turn someone away based on their ability to pay. Less than 0.5% of those we treat will ever receive a bill.
---
How is hospice care provided?
The hospice model is about much more than just medical care. Patients and their loved ones find support for body, mind, and spirit by working with a dedicated, interdisciplinary team. Hospice caregivers focus on symptoms that may cause pain or fear, so that patients and families can have a better quality of life during the final chapter.
Click the graphic to learn more.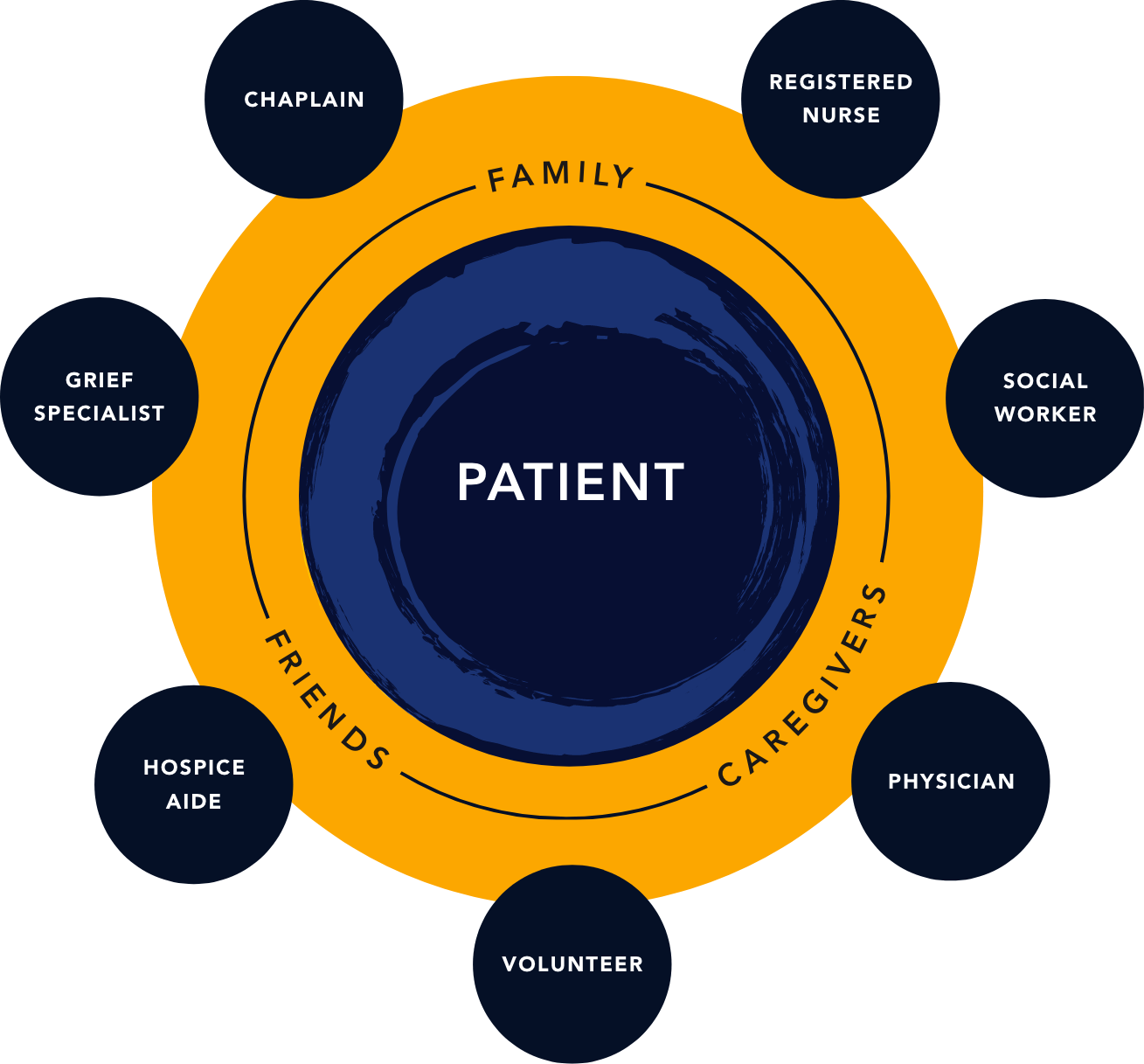 FINDINGS FROM OUR RESEARCH STUDY
As part of our mission to positively transform how our community views and experiences serious illness, dying, and grief, we conducted a survey of our community to find out what they think and feel about these issues. Here are some key results.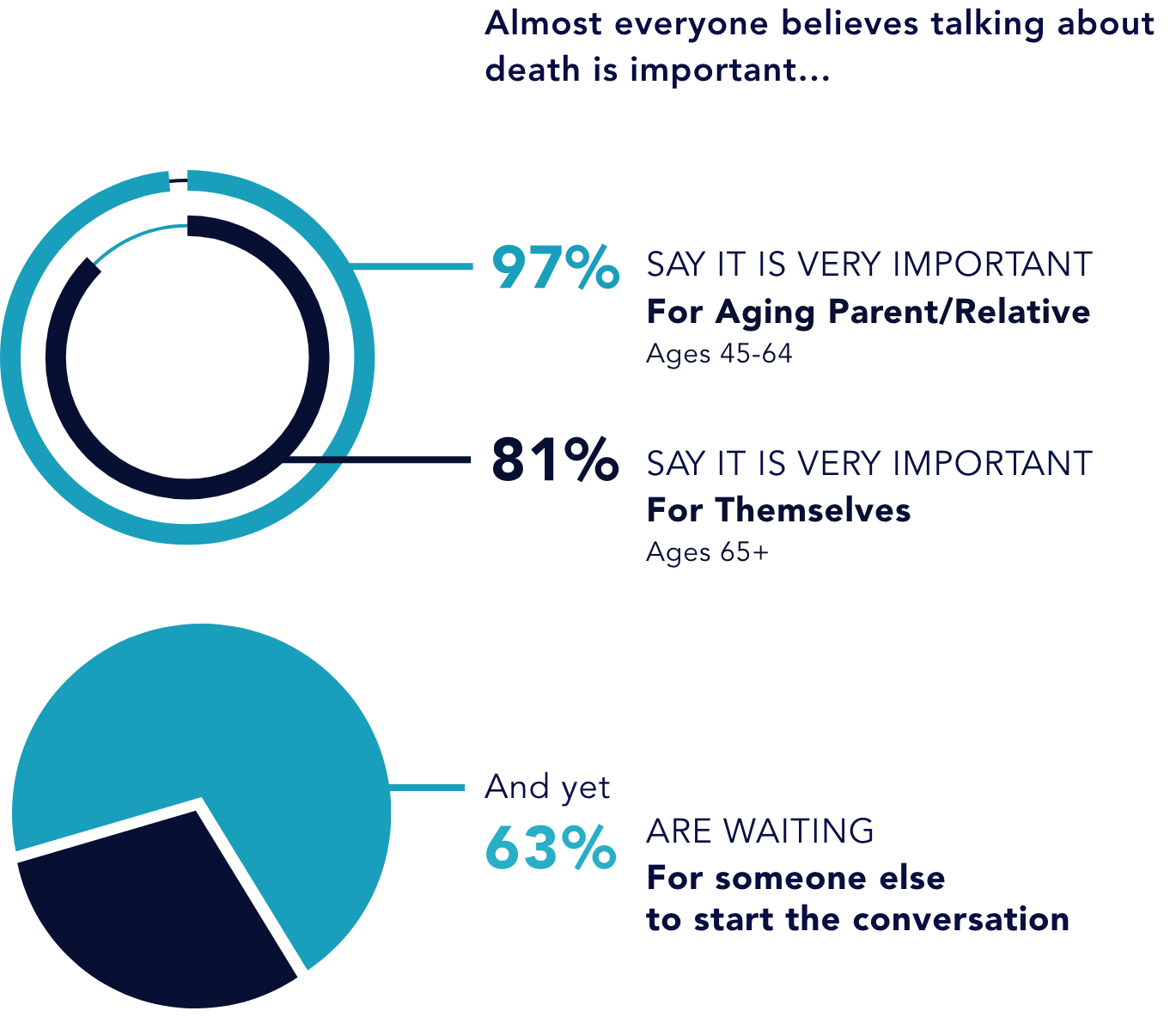 Of those familiar with hospice care, nearly 90% view it favorably.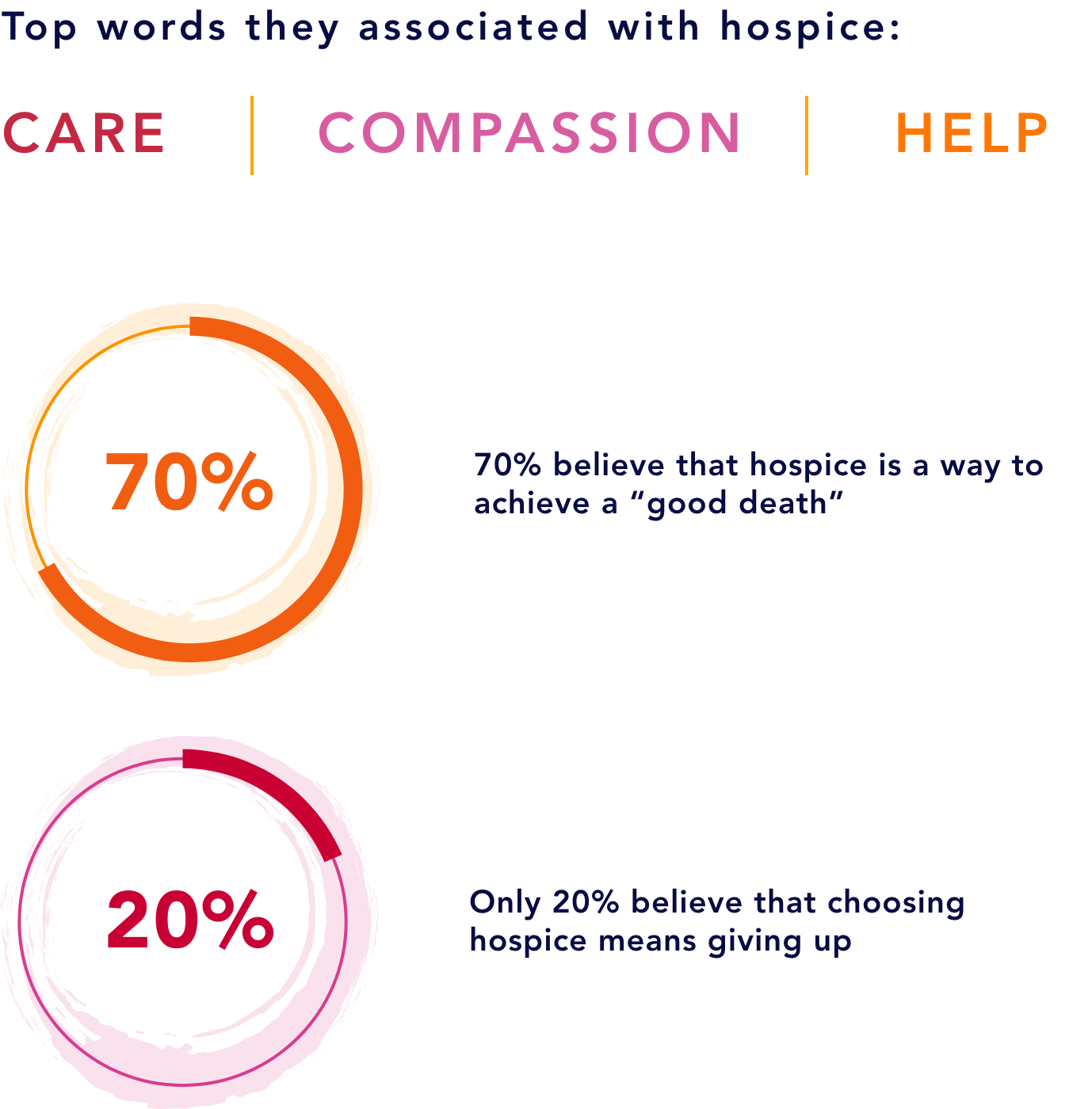 DID YOU KNOW?
Studies have shown that in some populations, hospice patients actually live longer than patients with the same disease who do not use hospice (Connor, 2007)
Answer some questions by clicking GET STARTED to find out which of our services are right for you and your loved one.