Services for All Aspects of Death
As a nonprofit organization, we offer a wide range of programs and services thanks to the generous support of our community. Learn more about giving here.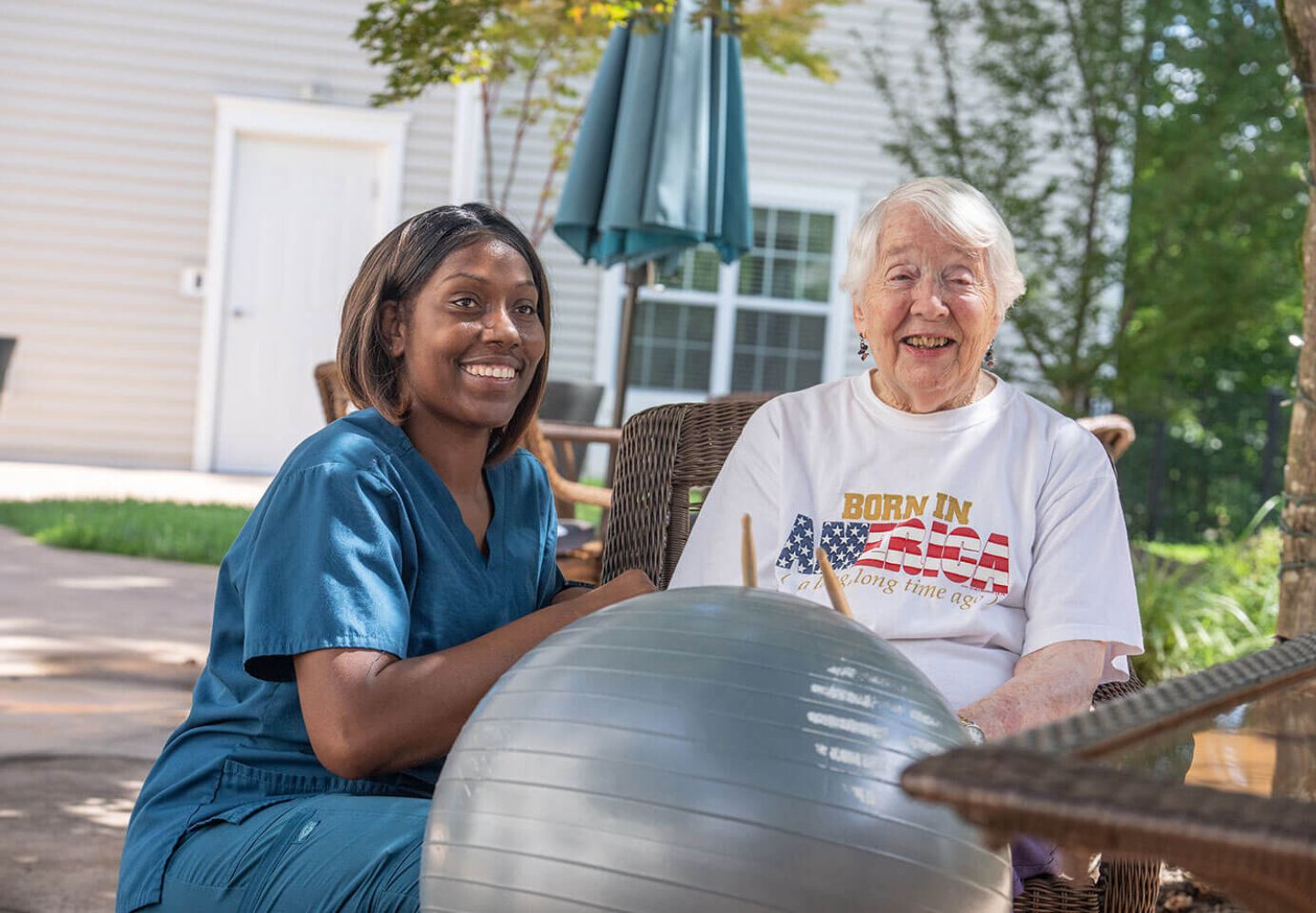 Since 1980, we've been proud to offer compassionate, expert hospice care to our community. Hospice is a type of medical care that focuses on comfort so that the final months of a person's life can be spent focusing on what really matters, rather than enduring painful, often ineffective medical treatments. Hospice care is covered by Medicare, and Hospice of the Piedmont is committed to providing quality care to everyone, regardless of their ability to pay. Less than 0.5% of our patients ever receive a bill from us.
Learn more about what hospice care offers and find out if it's right for you or your loved one.
Music

Enjoy the positive effects of music through our Music by the Bedside and Front Porch Music programs. Our partner musicians bring soothing live music to patients and their loved ones, wherever they are.

Art

Let certified art therapists guide you through creative expression with Art by the Bedside. This program allows patients with life-limiting illnesses to express themselves creatively with a variety of artistic tools. Enjoy the healing benefits of art wherever you're most comfortable—our passionate volunteers will come to you.

Pets

Our volunteer-led pet therapy program provides patients with an opportunity to interact with service dogs. These animals meet patients where they are, in nursing homes, private residences, or assisted living facilities. Dog-loving patients find great joy and comfort in spending time with these furry friends.

Touch

Many patients and caregivers find solace in physical human connection. Our massage and Reiki therapy providers bring comfort through massages that are catered to your specific preferences—including full-body massage, massage on the shoulders and neck, and touch-free Reiki sessions that reduce stress and promote healing. This service isn't just for patients—caregivers are also welcome to enjoy the relaxing benefits of massage therapy.

Death Doula

Get holistic support on your end-of-life journey from a dedicated guide. A Death Doula is inspired by the role of a midwife in the birthing process. This service helps patients and families create an empowered, intentional plan for the final months of life and provides a calming, positive presence. Learn More.

11th Hour Vigil Program

Our 11th Hour Vigil Program was built around the vision that no one should have to die on their own. Our volunteers accompany patients who would otherwise be alone during their final hours, or those whose families need additional support. For example, if family members are on their way to the patient's bedside, an 11th Hour volunteer will sit with the patient until they arrive. This program provides patients with a loving and accepting presence at the very end.
---

Our Palliative Medicine program can provide relief from pain and other challenges associated with advanced illness. Palliative Medicine is a specialized type of medical care that focuses on improving comfort and quality of life while a patient undergoes treatment for an advanced illness. You don't need to stop curative treatment to take advantage of all that our Palliative Medicine program can offer.
---

Losing a loved one can be an overwhelming and isolating experience. We're here to provide grief support, even if your loved one hasn't received care from Hospice of Piedmont.
---

We provide non-medical support for children and teens who've lost loved ones. Through our Journeys camps, teen groups, and creative expression programs, we help young people (4-18) forge connections with others and develop coping skills.
---

Hospice of the Piedmont provides education to increase awareness and understanding of end-of-life care, including:
Community Presentations: We provide educational talks and presentations to the community, free of charge.
Continuing Education: We are one of the only hospice organizations in Virginia certified to provide Continuing Education credits to facility and hospital staff.
Hospice of the Piedmont offers inpatient hospice care to families for whom home-based care is not
a practical option, or who prefer to receive care at a hospice facility. For example, if a patient has
very advanced symptoms that require specialized care, it may not be possible for their loved ones
to care for them around the clock. To meet the needs of our Central Virginia community, we are
proud to operate two inpatient care facilities:
Our Acute Care Center provides short-term care for patients with acute symptoms that are better managed in a hospital environment.
Hospice of the Piedmont supports the "We Honor Veterans" program, providing patients who've served with specialized care, education, and advocacy.