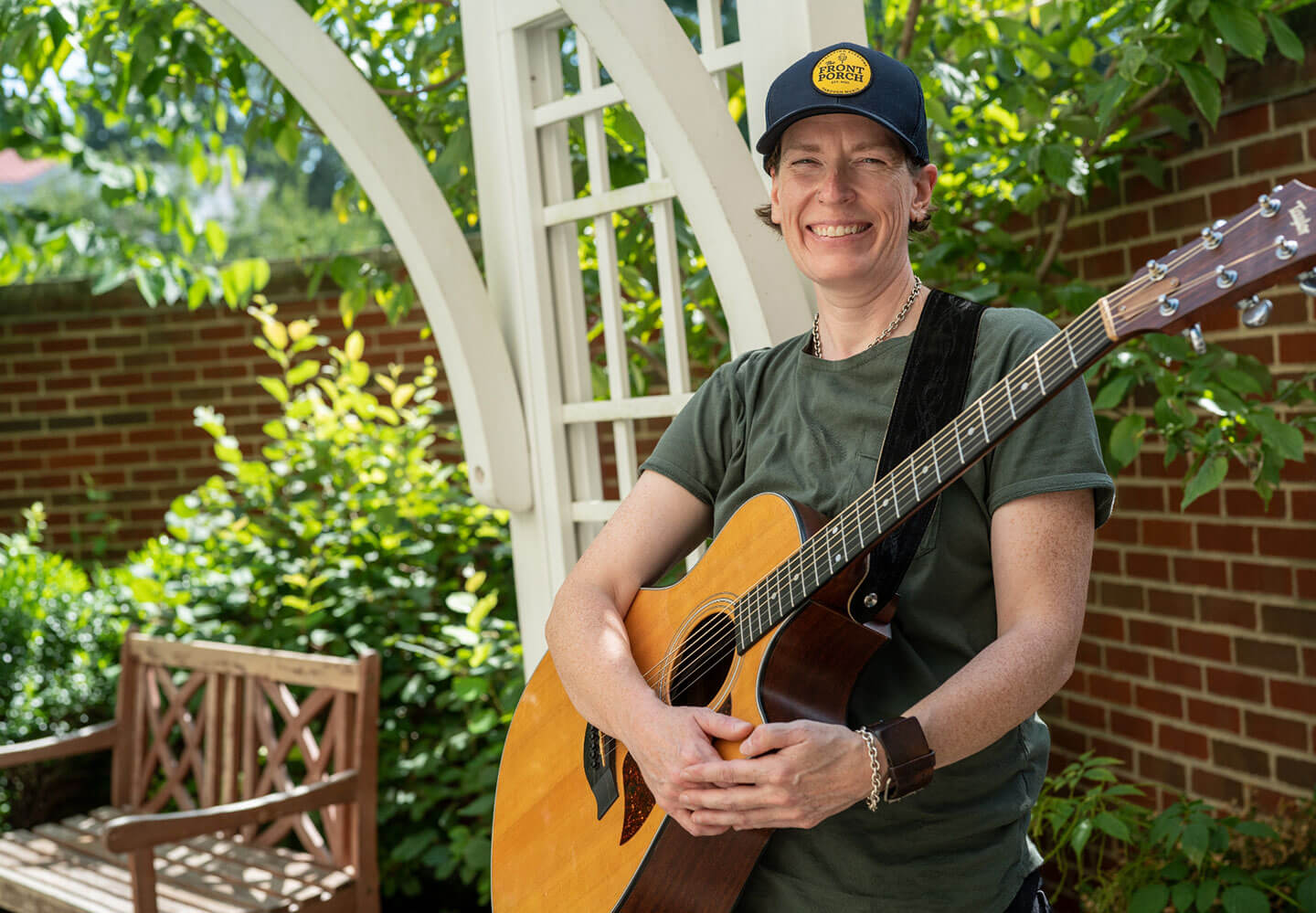 VOLUNTEER
Volunteers play an essential role in delivering personalized, peaceful hospice care. Our volunteers work closely with our nurses and staff to provide patients with the experience they deserve. Many volunteers value the one-on-one companionship they find by working with hospice patients.
Volunteers support our community by:
Providing meal prep, transportation, and other direct services to patients in need.
Assisting with grief classes, calls, and one-on-one support.
Applying their skills to better our community through Reiki therapy, massage, and our music program.
Helping with administrative services.
Getting involved in volunteer-led programs such as pet therapy, tuck-in calls, and 11th hour vigils.
Holding pinning ceremonies recognizing the service of our veteran patients.
Training to become a Death Doula and providing spiritual support. Learn more.
If you're interested in sharing the invaluable gift of time and care, we invite you to learn more about volunteering at Hospice of the Piedmont. Contact us at 434-817-6900 or volunteers@hopva.org, or complete our Hospice of the Piedmont volunteer application.
Events
To learn more about our ongoing bereavement support groups, visit our Grief and Healing page.
For information about our grief support programs for children, visit our Kids' Grief and Healing page.
For details on our fundraising events, visit our Giving page.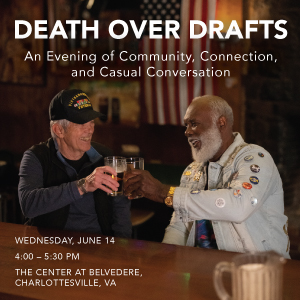 You're invited to Charlottesville's first-ever Death Over Drafts!
Join us for an evening of community, connection, and casual conversation about a topic people often shy away from: death. This isn't a somber gathering, but rather a celebration of life's full cycle. Together, we'll share perspectives and make it easier to talk about this inevitable chapter.
Date: Wednesday, June 14, 2023
Time: 4:00pm – 5:30pm
Location: The Center at Belvedere, Charlottesville, VA
Price: Free!
The discussion will be facilitated by Beth Eck, Director of End of Life Doula Services at Hospice of the Piedmont. All are welcome! So come share a pint and some conversation and let's raise a glass to living, dying, and everything in between!
Careers
To learn more about joining our passionate, dedicated team, visit our Careers page.
To view current open positions, click here.