Grief and Healing
Everyone experiences loss. That's why we offer free, ongoing bereavement support groups for the entire community, whether your loved one used our hospice services or not. From support groups and memorial services to connections with community resources and more, we help individuals, families, and communities live forward after loss.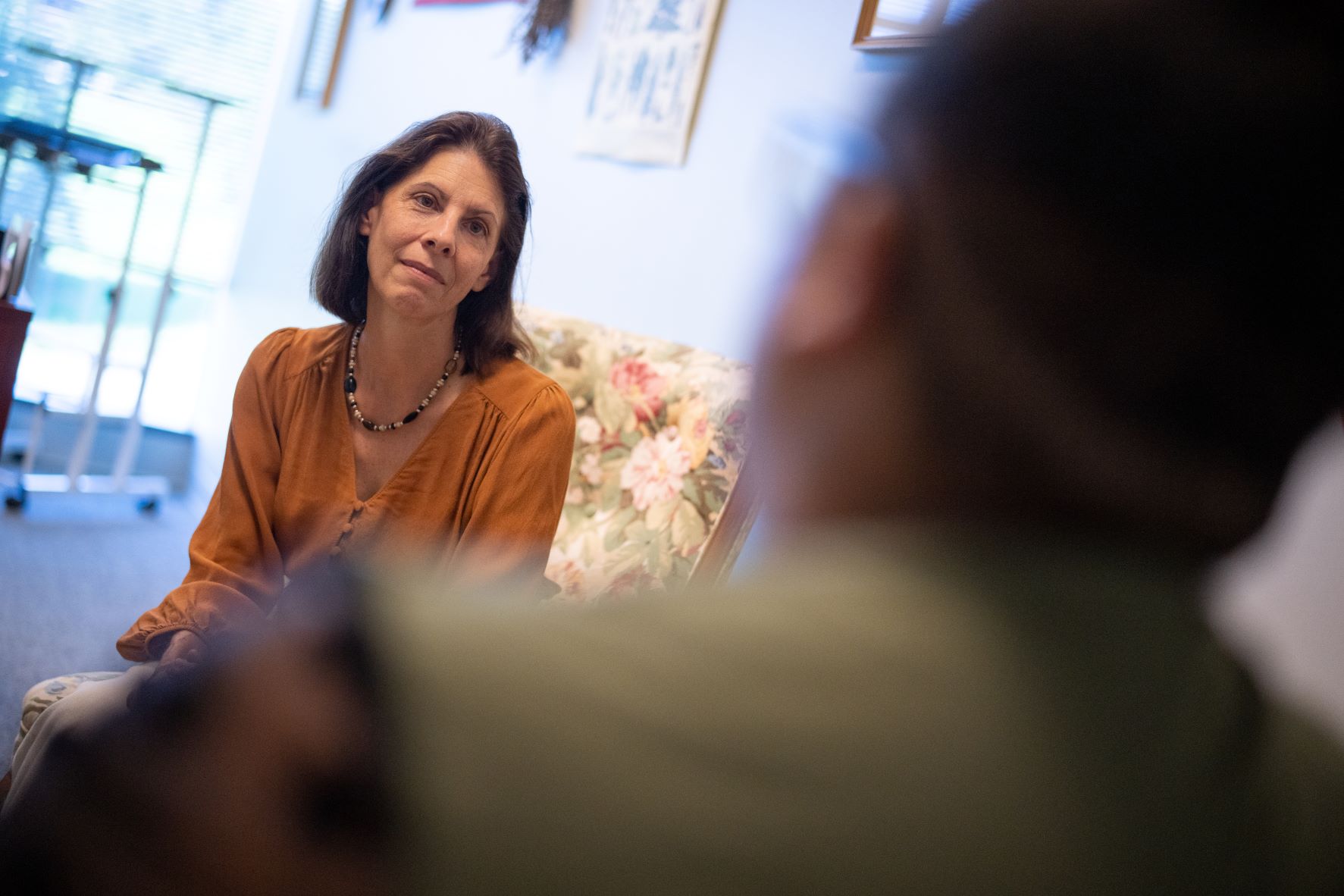 ---

No one should have to cope with loss alone. We provide grief support groups to anyone who needs it, even if their loved one wasn't in our care.
Download the calendar of upcoming support groups
Pre-registration is required for all groups. Please call 434-817-6915 or email register@hopva.org.
Drop-In: Loss of Spouse/Partner Women's Group
Mondays from 4:30–5:30 pm
Starting on August 7th and ending  November 27th.

This is a drop-in group specifically for women who have lost a partner or spouse to connect with others who have experienced a similar loss. Participants can attend just one time or as many times as needed.
Drop-In: Support Group for General Grief
Wednesdays from 3:00–4:00 pm
Starting on September 6th  and ending November 29th.

Grieving the loss of a loved one is a painful, yet natural part of healing. We are here to help you navigate through that process. Please join us for a drop-in support group where grief related to any loss can be shared and supported. Participants can attend just one time or as many times as needed.
Drop in: Yogic Healing
Fridays from 6:00–7:00 pm
Starting on September 22nd and ending October 27th.

Yoga can ignite our ability to cope with grief and trauma, tapping into our inner resilience, growth, and healing. Open to all bodies and identities, this open, no-levels, trauma-sensitive yoga offering is a space to connect with your breath and body, honor your healing, and relieve the exhaustion and fatigue of grief. Sessions will include guided, gentle vinyasa flows and restorative shapes to soothe the nervous system and process emotion.
Holiday Grief Workshop
Monday from Noon–1:00 pm
November 13th

Grief can occur in spite of or even because of the Holidays. As we head into the Holiday season, those of us who have experienced loss may feel a wide range of emotions. This is normal. Join us as we discuss the struggles particularly related to grieving during the Holidays and how to best care for ourselves during that time.
Loss of Spouse/Partner Women's Group (Charlottesville)
Tuesdays from 3:45–5:00 pm
Starting October 17th and ending December 12th. Registration closes on October 15th.

Our loss of a spouse or life partner support group provides a safe place to connect with other women who have experienced a similar loss. This group will be a structured group with guided reading. Books will be provided.
Remembering Our Children
First Monday of Every Month from 5:30–6:30 pm
If you are a parent who has experienced the death of your child (of any age), we invite you to join us for grief education, support, and healing.
To learn more about our team and read our latest advice, download the most recent issue of our Horizons newsletter.