Palliative Medicine
Here at Hospice of The Piedmont, we offer in-home palliative care for our patients who suffer from severe illnesses to improve their overall well-being, help to manage their symptoms, and ease the discomfort associated with these illnesses.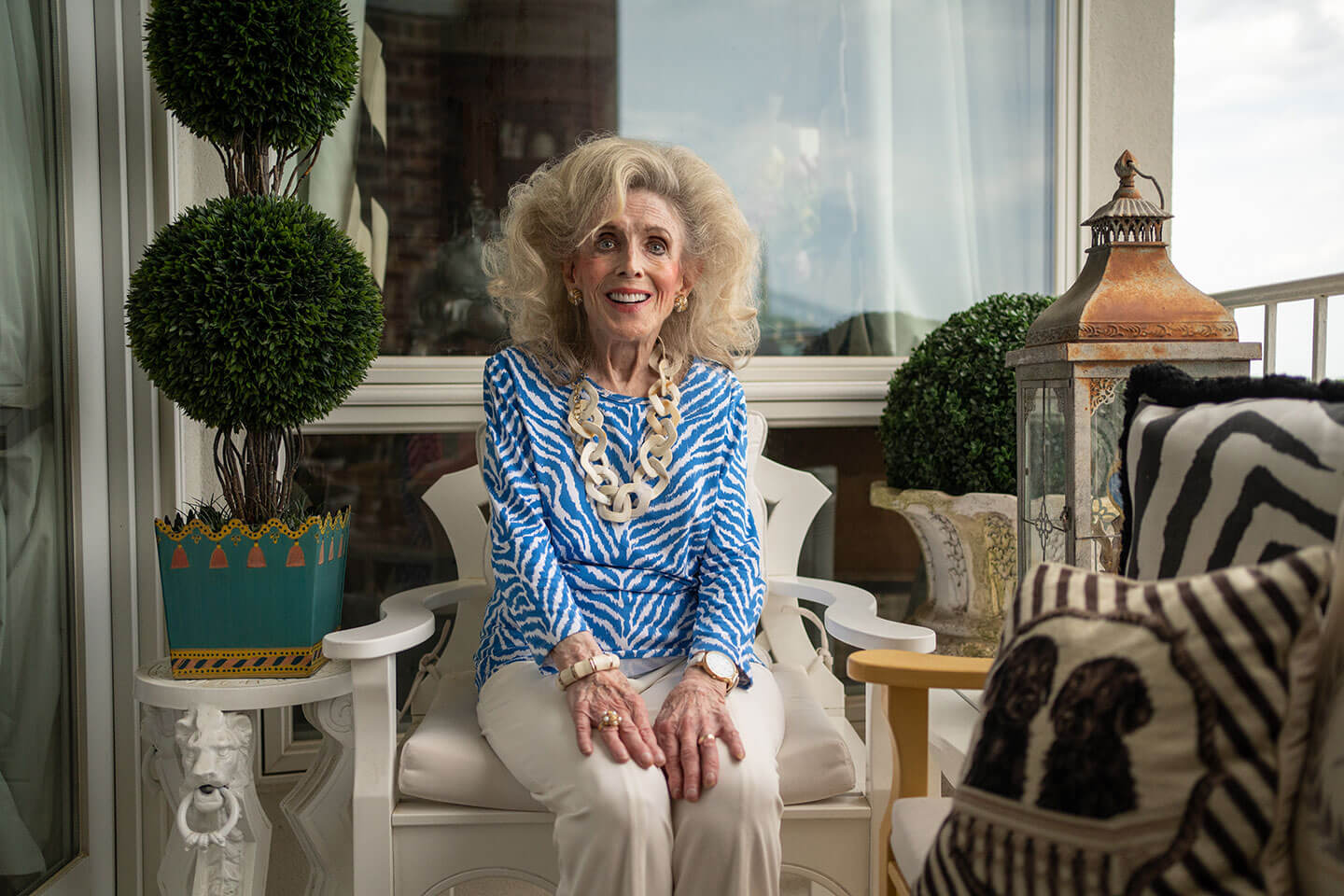 ---
What is Palliative Medicine?
Palliative Medicine is a specialized type of medical care that focuses on improving comfort and quality of life while a patient undergoes treatment for an advanced or serious illness. For our community-based Palliative Medicine program, we organize care for patients with chronic illnesses and treat symptoms of advanced illnesses like pain, nausea, fatigue, shortness of breath, anxiety, and more. You can continue to pursue curative treatment while receiving palliative care services.
Our Palliative Medicine team at Hospice of the Piedmont focuses on delivering patient and family-centered care. We help you navigate your treatment options, make an advance care plan, and connect with community resources that will benefit your quality of life. Our team addresses the physical, emotional, and spiritual needs of patients with advanced illnesses, as well as provides support to their families and loved ones. Our palliative care nurse practitioners communicate and collaborate with your primary care provider to ensure you stay comfortable and feel connected to your existing care team.
To learn more about our in-home palliative care, ask your doctor about arranging a Palliative Medicine consultation, or contact us at Hospice of the Piedmont today.
---
Meet our Palliative Medicine Team
Our team consists of our Chief Medical Officer, palliative care nurse practitioners, and a licensed clinical social worker who offer in-home palliative care for patients across our 12-county service region.
This team of medical and administrative professionals works together to provide palliative symptom management and advance care planning for our patients receiving palliative care services. They play a critical role in providing compassionate patient and family-centered care for those with advanced illness, as well as helping to improve the quality of life for them and their loved ones during a challenging time.
Are you passionate about providing care and making a difference in someone's life? Check out our Careers Page to learn more about joining the Hospice of the Piedmont team.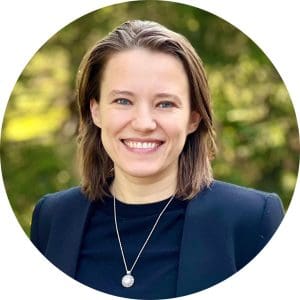 Alina Fomovska
MD, HEC-C
Chief Medical Officer
Dr. Alina Fomovska joined Hospice of the Piedmont in January 2023 as a Medical Director, and was promoted to Chief Medical Officer in June 2023. She is a dual-board certified physician specializing in both Emergency Medicine and Hospice and Palliative Medicine. She is committed to promoting excellent end-of-life care across all patient care settings. She has a strong academic experience in medical education, teaching at both Undergraduate and Graduate Medical Education levels. Prior to coming to Hospice of Piedmont, Dr. Fomovska served as an Assistant Professor at the Thomas Jefferson University in Philadelphia. Her academic focus is on the ethics of end-of-life care, and she is Healthcare Ethics Consultant certified by the American Society of Bioethics and Humanities. She is a graduate of the Icahn School of Medicine at Mount Sinai in New York, and completed her residency in Emergency Medicine at the University of California San Francisco. In 2020, she completed a Fellowship in Hospice and Palliative Medicine at the University of Virginia.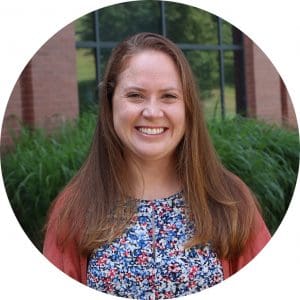 Ashleigh Bergstrom
MSN, RN, FNP-BC, ACHPN
Nurse Practitioner
Ashleigh Bergstrom became a part of the Hospice of the Piedmont team in 2015. She earned her bachelor's degree in Neuroscience from the College of William and Mary, and her Master's degree in Nursing from the University of Virginia. She worked as a nurse with the University of Virginia Health System in geriatrics and palliative care before returning to UVA to complete her post-Master's certification as a Family Nurse Practitioner. She is a clinical instructor with the UVA School of Nursing and a board member of Camp Holiday Trails, a camp for children with special health needs.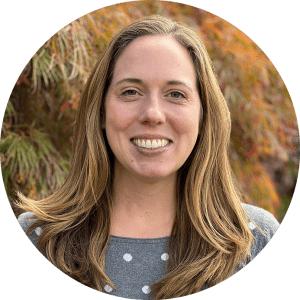 Sarah Brown
MSN, RN, NP-C
Nurse Practitioner
Sarah Brown earned her bachelors in nursing at York College of Pennsylvania and then worked for 10+ years in acute care settings. She then achieved her FNP degree at Marymount University and subsequently worked for 7 years in internal medicine, primarily with geriatrics in long-term-care settings.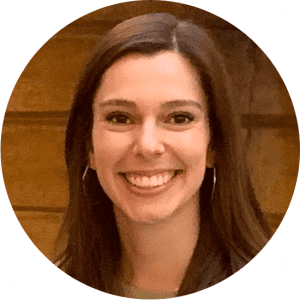 Sally Koch
MSN, RN, FNP-BC
Nurse Practitioner
Earned both her bachelor's and master's degrees at the University of Virginia. She previously worked at the UVA Medical Center as an RN in cardiothoracic surgery and in the acute care float pool.
Licensed Clinical Social Worker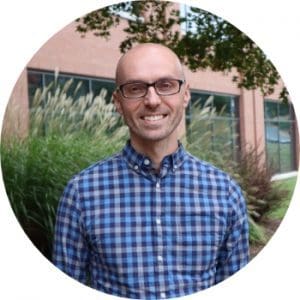 Michael Williamson
MSW, LCSW
Licensed Clinical Social Worker
Michael Williamson has worked in hospice and palliative care services for more than 10 years, and in social services in other capacities since 2008. He earned his Licensed Clinical Social Worker licensure in 2017, and has been a Licensed Social Worker since 2012.
Administrative Support Staff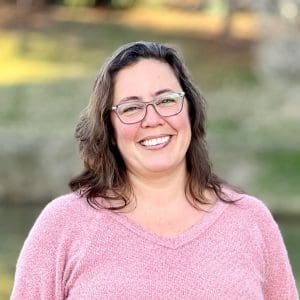 Lara Fisher
MSW
Palliative Medicine
Lara Fisher is a compassionate and accomplished social worker with over 16 years of experience in various roles at Hospice of the Piedmont. She joined the organization in 2007 as a bedside social worker and has since held positions such as Intake, Team Leader, Supervisor of Social Work & Chaplains, EMR Facilitator, and now Administrative Director of Palliative Medicine.
Lara's passion for helping others began when she earned her Master's in Social Work from the University of Texas at Austin in 2005. Before joining Hospice of the Piedmont, she worked in Family Preservation, served as a house parent for parenting teens, and worked for Child Protective Services.
Lara's favorite part of her job at HOP is working with her wonderful coworkers toward a common mission. She finds joy in walking alongside patients and families who are focused on what matters most. She feels that being present with those who lead with love and recognize the gifts in their lives is a privilege and a powerful reminder to live in the moment and cherish what is truly important.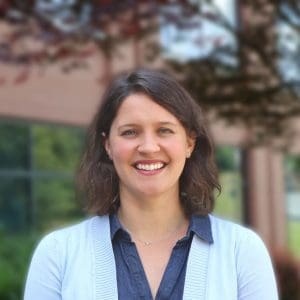 Mandy Henkler
Administrative Specialist
Mandy joined HOP in 2018 as a Team Coordinator for the West Team and Hospice House. She assisted the Palliative Medicine team in 2020 and joined full-time in 2022. She earned her degree from the University of Vermont in Community Entrepreneurship and started her career in farming. After a few years of farming, she decided to work as a caregiver for seniors on nights and weekends and ended up working as a full-time caregiver for two years before she joined HOP. In her free time, Mandy likes to walk and bike around town, dabbles in her garden, and spend time with family and friends. Mandy's favorite part of being on the Palliative Team is the team itself. It is a small group of amazing people supporting one another and our patients with so much heart and care; it is a gift to work with such an amazing team.