As the area's oldest community-based nonprofit, Hospice of the Piedmont has been committed to providing excellent service and the highest quality of care for 40 years. This year, we experienced overwhelming and extraordinary challenges that made it necessary for us to quickly revise our operations in order to safely provide care. Our patients and families remain our top priority and we are continually doing all that we can to keep them safe – and to keep our clinical and medical professionals safe.
The COVID-19 pandemic made telehealth vital to caring for patients and families. Through telehealth, clinical and medical professionals are in touch with patients more than ever before. Clinicians are communicating virtually and in real time with patients and families, immediately addressing their concerns and dealing with medical situations as they occur. As we continue to grapple with the many challenges of the pandemic, telehealth is enabling us to be accessible to terminally ill patients, to ensure their comfort and to support their loved ones in meaningful ways.
Thanks to the generous support of our community, telehealth is already having positive impact on behavioral and mental health issues. Our excellent counseling staff have utilized telehealth to care for patients and family members, in our community experiencing grief and loss. Hospice of the Piedmont's chaplains, social workers, counselors and volunteers are using telehealth to virtually visit and counsel our patients and families, providing spiritual and emotional support and relief from fear, anxiety and social isolation. We even hosted our first virtual Journeys Camp for grieving children with daily activities for a very special week in July.
Dr. Cameron Muir, Hospice of the Piedmont's Chief Medical Officer believes that the silver lining of this situation is that we have seized opportunity to go from "crisis to catalyst", using innovative 21st century technology that allows greater capacity so that more patients can be seen over a shorter period of time. In addition, it helps us to be responsible and mindful of our limited supply of Personal Protection Equipment (PPE) that is essential to keep our staff safe.
To provide the best clinical care possible, Hospice of the Piedmont has expanded clinical teams and medical leadership dedicated to each interdisciplinary team covering our twelve-county service area. In addition to our long-serving physicians who oversee patient care as well as quality improvement, Drs. Burke, Stiltner, Lanham, Suter, and Tesoriere, HOP was fortunate to add new physicians to our medical team in 2020. In addition to Dr. Muir, this summer, we welcomed Dr. Tim Short as Director of the Education Institute and Associate Medical Director, as well as Dr. Simran Mann as Associate Medical Director. The addition of these physicians to our staff, working in close partnership with our dedicated nursing colleagues, enables our medical staff to see more patients and families more often.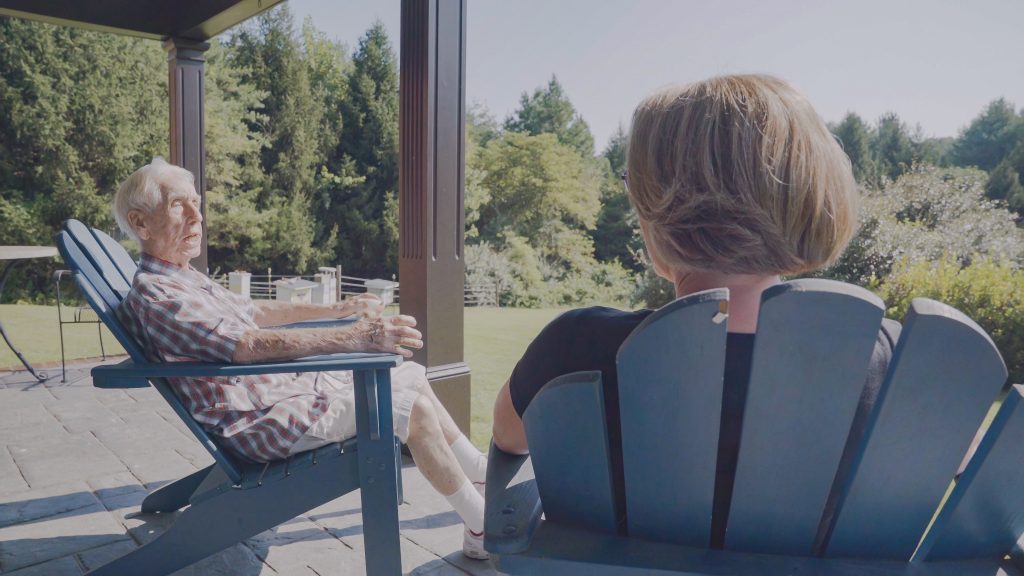 For four decades, Hospice of the Piedmont has cared for patients and families, and we greatly value our skilled and devoted staff and clinicians. Beyond ensuring the safety of patients, families, staff, and caregivers with telehealth and personal protective equipment, Hospice of the Piedmont is continually seeking to improve the skills of our clinicians and supporting professional development.
In 2018, Hospice of the Piedmont established the Donald A. Perry Memorial Scholarship thanks to a generous gift from Kay Taylor of Charlottesville, awarding annual academic scholarships to nursing staff, and enabling them to pursue advanced degrees. The Donald A. Perry Memorial Scholarship provides Certified Nursing Assistants (CNAs) and Licensed Practical Nurses (LPNs) the opportunity to pursue Registered Nursing (RN) degrees, with all tuition and fees paid in full, as well as a nursing mentorship to realize the full potential of each student's professional growth. Additionally, this generous gift provided the opportunity to increase staff compensation, so every member of the team is paid a living wage. These important opportunities for staff throughout Hospice of the Piedmont enabled an advance in care during an unprecedented time in our community when COVID-19 became present in early 2020.
"Kay's gift is an investment in our future as an organization and as a community," said Ron Cottrell, CEO of Hospice of the Piedmont. "When our CNAs and LPNs become RNs with new skills and new talents, they're better able to support patients and families at the end of life. We're absolutely committed to expanding our staff 's knowledge and education in order to deliver the very best care to our patients and families," said Cottrell.
In its inaugural year, the Donald A. Perry Scholarship was awarded to three staff members. For the academic year 2020-2021, Hospice of the Piedmont is excited to announce that eight additional scholarships have been awarded to our staff for the purpose of furthering their education and ensuring that our community receives the best care possible. We are so very grateful to Kay Taylor, who made this possible for our dedicated staff.
Dr. Tim Short, Director of Education and Associate Medical Director, espouses a belief central to Hospice of the Piedmont's mission: that the most meaningful work of hospice is around life and relationship closures, something which patients and families seek. Our task is to shepherd them in that space and to help family and loved ones as they negotiate all of the emotions of an often foreign and frightening space. While COVID has preyed upon our most vulnerable, we have found ways to connect families. Because of the support of our community, we are helping family members to be virtually present to their loved ones even when they can't be physically at the bedside. Our staff are literally the hands that touch for family as they hold iPads and phones to connect families and loved ones. We witness the healing power of love as we hold up devices in our gloved hands.
Our Bereavement and Supportive Care teams remain connected, virtually, to families and community members who need support in their grief journey. We are meeting people where they are, providing healing and comfort to those who have lost a loved one.
This is the result of tremendous community support. Donations of PPE help allow our courageous staff to be the hands and connection for these families that found themselves desperately separated at a time when being present was the most important intervention. Financial support has enabled the rapid expansion of technologies used to comfort patients, families, and friends in our community.
In supporting Hospice of the Piedmont, you help our patients and their families who are cared for by hospice healthcare workers, counselors, and therapists, and you show compassion for our healthcare workers who walk through challenging times, providing stable, caring guidance to all they encounter.