CELEBRATING YOUR IMPACT
Hospice of the Piedmont is a community-based nonprofit that has offered expert care and peaceful resolution to our community for more than 43 years. We're here for more than the end. Our work would not be possible without our dedicated staff, committed volunteers, and generous community philanthropy. Thank you!
Please join us in celebrating the many successes of our 2023 fiscal year. Read more in Stories from the Piedmont on how your support profoundly impacts our nonprofit as we continue to provide care for our patients, families, and community.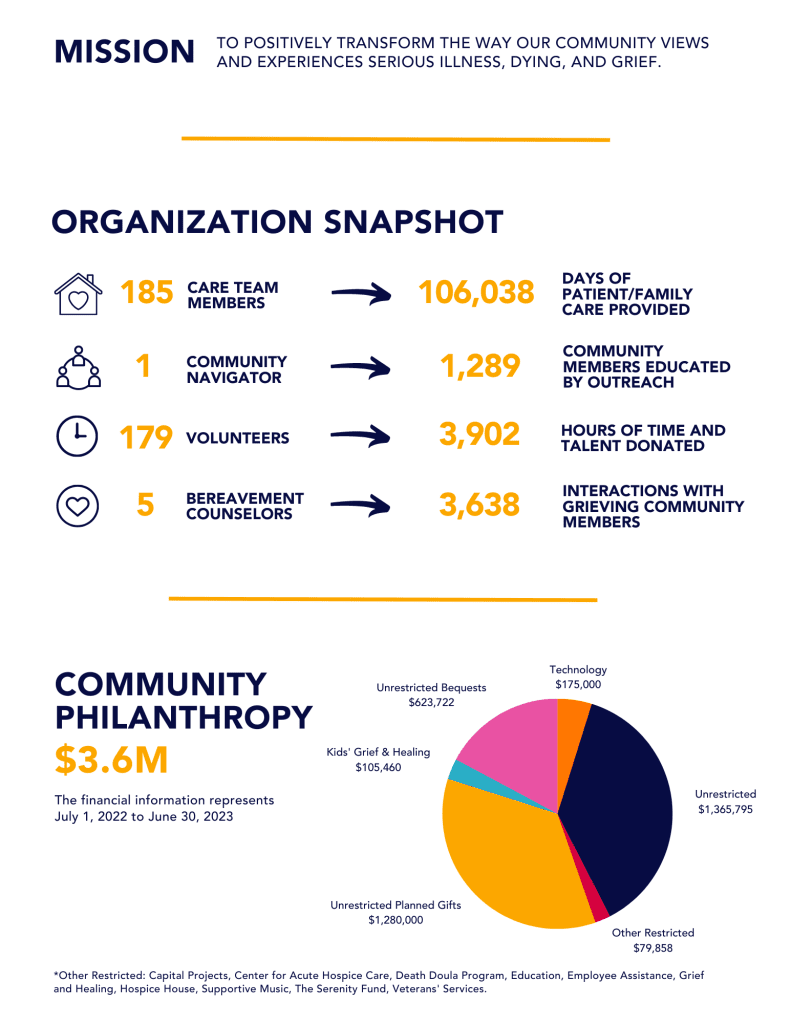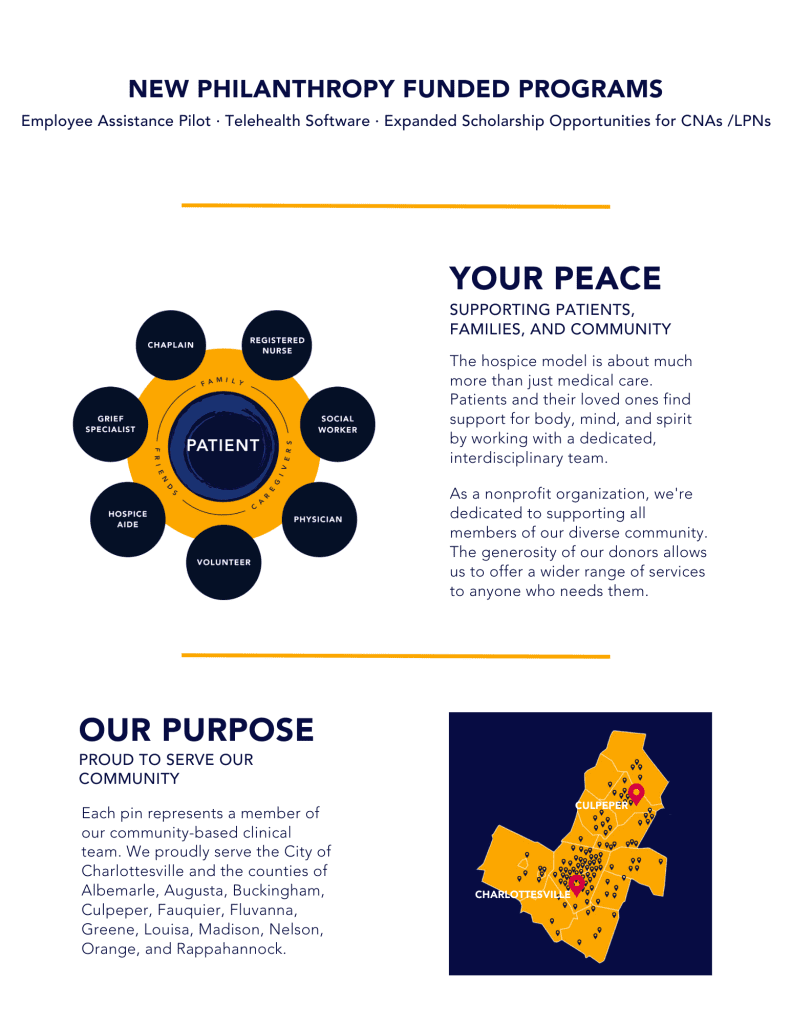 At Hospice of the Piedmont, we are proud to be the 4th largest hospice provider in Virginia. As a community-based nonprofit and leader in hospice care, we know how individuals should be cared for at the end of life, and how grieving families should be supported. Together with you, we can ensure the best quality of care for our patients – that means offering the broadest range of services to the widest number of people possible, no matter what it takes.
This important work is only possible because of support from our community. We hope you feel proud knowing what a difference you have made in the lives of so many families this year. We are grateful for you.
We invite you to Make a Gift. Your philanthropic support will help us continue to care for all members of our diverse community with dignity and grace. Thank you!