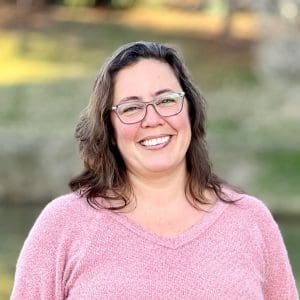 Lara Fisher
MSW
Palliative Medicine
Lara Fisher is a compassionate and accomplished social worker with over 16 years of experience in various roles at Hospice of the Piedmont. She joined the organization in 2007 as a bedside social worker and has since held positions such as Intake, Team Leader, Supervisor of Social Work & Chaplains, EMR Facilitator, and now Administrative Director of Palliative Medicine.
Lara's passion for helping others began when she earned her Master's in Social Work from the University of Texas at Austin in 2005. Before joining Hospice of the Piedmont, she worked in Family Preservation, served as a house parent for parenting teens, and worked for Child Protective Services.
Lara's favorite part of her job at HOP is working with her wonderful coworkers toward a common mission. She finds joy in walking alongside patients and families who are focused on what matters most. She feels that being present with those who lead with love and recognize the gifts in their lives is a privilege and a powerful reminder to live in the moment and cherish what is truly important.