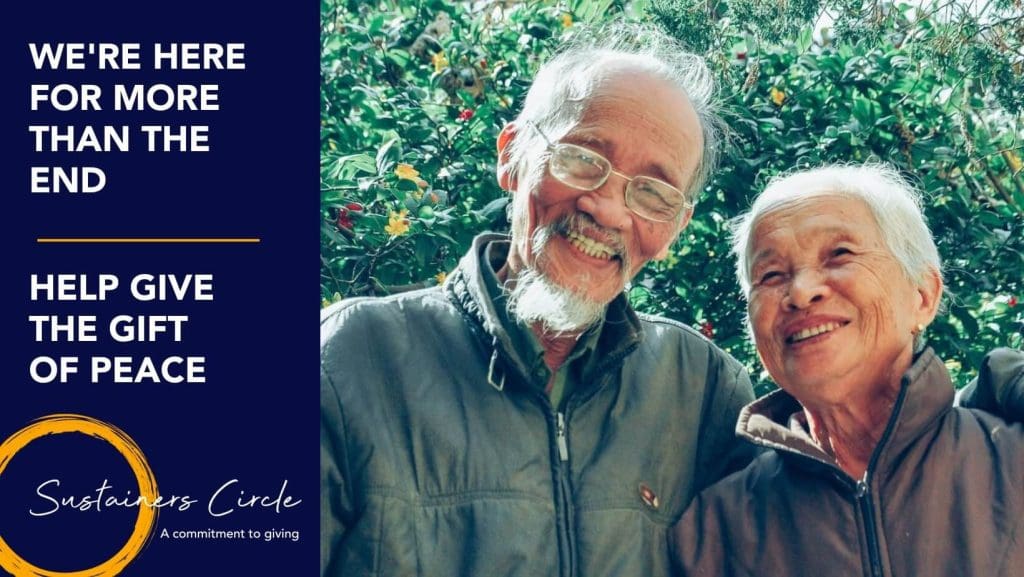 OUR MISSION
To positively transform the way people view and experience serious illness, dying, and grief.
---
YOUR IMPACT
Your commitment as a monthly donor will not only help provide high-quality hospice care, but also a broad scope of supportive and comfort care programs. Grief and Healing, Kids' Grief and Healing, Education, Doula, Veterans, and music, pet, and massage therapies – all directly benefit our patients, families, caregivers, and community. Generous community philanthropy allows us to provide all of this at no cost.
We hope our mission will prompt you to become a monthly donor – helping ensure Hospice of the Piedmont can continue to offer expert care and peaceful resolution to patients and families at the end of life.
---
QUESTIONS
Please feel free to contact a member or our Development Team at 434-972-3568.