The 90s alt-rock band Semisonic once told us, "You don't have to go home, but you can't stay here." And while they were presumably singing about "Closing Time" at a bar, if you've ever been discharged from a hospital, you may have felt you were hearing a similar message.
Whether moving from hospital to home or assisted living to skilled nursing, "transitions of care" are common, especially as we age. To understand the importance of transitions of care and how we can make them more seamless, we sat down with Dr. Angela Stiltner, Hospice of the Piedmont's Senior Medical Director, to get her advice.
Dr. Stiltner joined Hospice of the Piedmont in 2011. She is board-certified in Family Medicine, Geriatric Medicine, and Hospice and Palliative Medicine.
Given Dr. Stiltner's extensive experience with aging patients, she's particularly passionate about ensuring they receive the best care possible as they relocate. "As a geriatric and hospice physician, I've seen patients in many different settings. It's important to pay attention to transitions of care, especially because older patients can move frequently."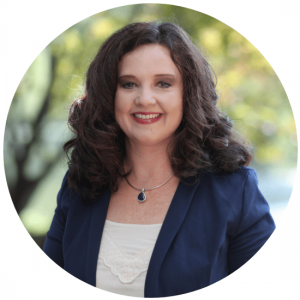 What are Transitions of Care?
"Transitions of care" may not be a phrase you've heard before. But, if you've ever spent the night in a medical facility, you experienced one when you left. Healthcare providers use "transitions of care" when patients move from one setting to another.
These days medical care can happen in a variety of settings, such as a
Hospital
Skilled Nursing Facility
Assisted Living Facility
Rehabilitation Facility
Your Home
Whether you're going home or to another facility, leaving a medical facility is a critical juncture in your care.
When do Transitions of Care Occur?
Generally speaking, the location of our care is aligned with our needs and abilities. As our needs and abilities change, so too does the place we call home, and often these transitions become more common as we age.
As Dr. Stiltner explains, "Most patients move through different phases of their disease state. At some point, they may start to lose the independent activities of daily living. For example, they have a hard time driving, or maybe their cognitive function doesn't allow them to manage their finances anymore, or they're unable to do their shopping. People tend to lose these abilities first." Depending on someone's exact circumstances, they may be able to continue living at home with assistance or move into a semi-independent living apartment in a retirement community.
"Gradually, as their disease progresses," says Dr. Stiltner, "they may need more help with the basic activities of daily living, for example, dressing, grooming, bathing, or feeding themselves." At this point, they may need to relocate again to an assisted living facility.
Throughout every transition of care, Dr. Stiltner emphasizes that families and caregivers should stay focused on what the patient wants. "How can we best support this patient and allow them to live where they are if that's their preference? Or, how do we help them move to another place if that's more appropriate?"
Another instance where we may encounter a transition of care is when someone is discharged from the hospital. As you've probably heard, hospitals are often under pressure to free up bed space or reduce a patient's length of stay. And COVID concerns can sometimes exacerbate the pressure to discharge patients quickly. "There can sometimes be an urgency to get people to the next place," says Dr. Stiltner.
Because of this urgency, thinking ahead and preparing for a transition of care can help us ensure the best possible outcome.
Why are Transitions of Care Important?
A transition of care can present problems, but it also offers opportunities to reassess. For example, medications are one of the biggest challenges, but they also create an opportunity to simplify.
One challenge is that the formulary, which lists medications a facility can prescribe, may vary from location to location. "Medications are a high alert item during transitions of care because patients will take one thing at home, then they'll go into a hospital that does not have that medication on their formulary. So, the hospital will switch the patient to a related medication."
Medications can be pretty similar, so the issue is not necessarily the change in a specific drug; the challenge can be keeping track of which medicine needs to be used or not from place to place.
However, amid this change, there may also be an opportunity to simplify. It's essential to review your medications with your healthcare provider to understand any changes in your health and look for opportunities to potentially simplify your medication plan. "We want to ensure you're on the medications you need to be on – not anymore and not any less," says Dr. Stiltner.
Another area where your doctor may simplify your medication is vitamins and supplements. "At some point, these just increase the pill burden you're trying to swallow. Sometimes people don't realize that more is not always better."
[It's important to point out that these are just hypothetical examples, and you should always discuss medication changes with your healthcare provider.]
Whom to Include in the Discussion?
Another opportunity during a transition of care is to review your wishes with your Medical Power of Attorney (e.g., the person you want to make decisions on your behalf if you're unable to do so on your own). Including that person in the discussion will ensure that they're fully up to date on your medical condition and your values.
"As you go through these transitions, it's possible that, at some point, you won't be able to make your own decisions. Naming an advocate to speak for you – someone who knows your values and goals – is crucial. Ideally, the person in this role has been in these transitions of care conversations with you," says Dr. Stiltner.
How do Transitions of Care Work?
One key to improving transitions of care is recognizing when they occur. Medical care can sometimes feel like an uninterrupted journey of appointments or treatments. So, take advantage of a location change to pause and discuss your care with your medical team.
Communication is critical. "You must be cautious during transitions because things can get lost in translation," advises Dr. Stiltner.
"When someone is discharged from a facility, all their providers' recommendations are compiled into a summary which is part of their electronic medical record. Typically, they'll print that off for the patient. Ideally, you should sit with a nurse and go through it together," recommends Dr. Stiltner.
Although every circumstance is different, here are some questions Dr. Stiltner suggests discussing with the nurse or other member of the medical team:
What's your assessment of their ability to be alone?
Are they able to manage on their own?
What type of help are they going to need going forward?
Because everyone's economic resources are different, it may also be helpful to sit down with a social worker or case manager to discuss the following:
What financial resources will they need if they want to stay home?
What financial support is available if they need to move into an assisted living or nursing facility?
Including as many members of the patient care team as possible is essential. Dr. Stiltner explains that hospice provides a helpful model: "We're lucky because, in hospice, we sit down as an interdisciplinary team – doctors, nurses, social workers, chaplains – and we go over things together. We can even invite the patient or caregiver to join our team meetings.
Focusing on the Patient
Every transition is unique, and we may experience multiple transitions of care throughout our life. At some point, we may be transitioning to hospice care. If so, it's good to know someone like Dr. Stiltner is there.
"At Hospice of the Piedmont, we're always striving to make sure we honor you as a person, treat you with dignity, and recognize who you are. We try to get to know each patient individually. We want to know what you value, what quality of life means to you, and whom you can rely on to make sure that those goals are upheld. We all are striving to provide you the highest quality of care for however long you have," she says.